Massage Therapy in Woodbridge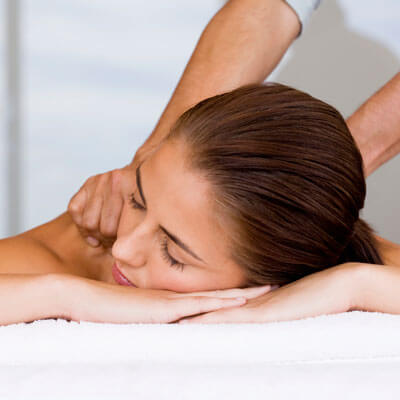 The massage therapists at Kline Chiropractic & Wellness are highly experienced practitioners who provide a broad array of techniques to suit your needs. These techniques include Swedish, deep tissue, lymphatic drainage, pregnancy massage and spinal reflex technique. With a variety of methods available, we'll work with you to find which is best to reach your goals comfortably.
What to Expect
If you are a chiropractic patient with us, Dr. Kline can discuss your needs with your massage therapists. Massage and chiropractic work hand in hand. Your massage will loosen up muscles, reduce trigger points and help your lymphatic system to drain so that your muscles and tendons can relax.
Your massage therapist will greet you, then bring you to a private area. As your comfort is paramount, you can undress as much or as little as you'd like. We can work around you and your preferences. We'll proceed with your massage and let you relax and de-stress.
Experience Spinal Reflex Therapy
Spinal reflex therapy, also called SRT, isn't the same as a massage. It is based on the understanding that there is one cause of nerve, joint and muscle dysfunction: the axial spinal reflex. Dysfunction occurs when a trigger occurs, like a rock that falls and causes a bigger landslide, resulting in a cascade of problems. SRT deals with the root cause of that landslide.
We'll use a state-of-the-art device called a Thermoscan to detect changes in temperature at a specific location in your body. It will inform your massage therapist which areas require direct pressure. This pressure causes your brain to release natural compounds that will target these specific points. After a few seconds of sustained contact, the discomfort will subside. At the end of the session, you'll find that your discomfort is reduced or even eliminated.
Mahala Morefield, CMT is trained in SRT and she takes appointments on Mondays and alternating Saturdays.
Payment and Insurance Information
Some insurances will cover massage if it is deemed medically necessary. It's best to check if your specific plan has coverage. If you are paying cash, a 30-minute massage is $40 and a 60-minute massage is $75. Cash payment plans are available for massage. Contact us today! Saturday appointments are available.
CONTACT US »

Massage Therapy Woodbridge | (703) 680-4344